Student:
When the company administrator set up your account, he/she should have given you a login name and password. If you don't have one, please contact your company administrator.
Do NOT share your login with anyone else. Classes are assigned to you by your company administrator and your activity is tracked.
When you login - you will see your profile page. It will show classes assigned to you. Tests are displayed but will not be clickable until you have finished the class. Your profile will look something like the image on this page.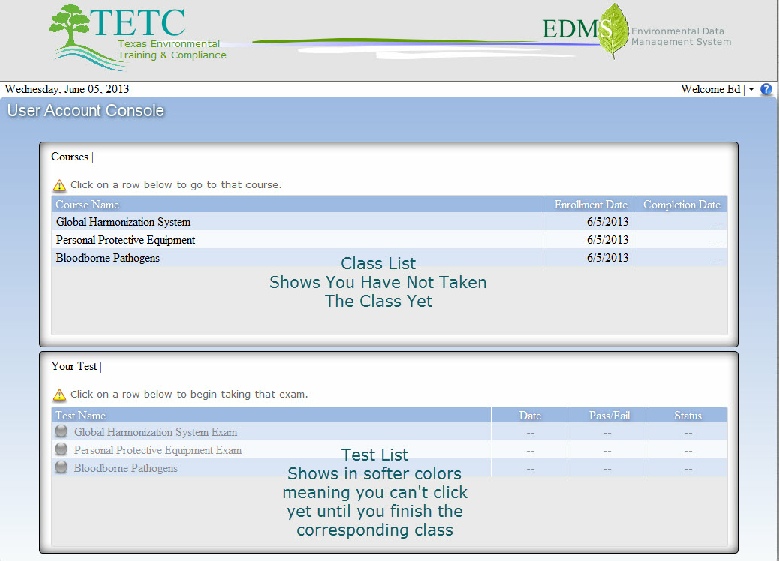 No Date, Class Not Finished.

Green = Class Finished - Ready to Take Test
Blue = Test Finished - Passed - Click for Certificate
Red = Test Finished - Failed - Number in Red Ball shows number of days until retake
Yellow = Test is ready to Retake




Balls next to the Test Indicate the Following: